How to Get Free Online Music Promotion at
Indie-Music Network.com
What Does Every Indie Music Artist, Beat Maker, and Songwriter Need to Take Your Music Sales to the Next Level?…Online Music Exposure! If You Want Great Online Music Exposure for the Best Price Around… **FREE** Read  the Information Below.
Indie-Music Network.com wants to feature some new indie music talent on our site.  To help our fellow musicians reach their music goals…we are offering some indie artists, songwriters, and beat makers FREE Exposure for Your Music!  You won't be paying us one red cent, so the question is…are YOU going to be our next featured artist?
How to Become Our Next Featured Artists & Get FREE Online Music Promotion
Just visit this link and complete the Featured Artist/ Band Submission Form
That's it! We will randomly select new musicians to feature on our site, and will contact you if you have been selected as a featured artist on our site.  Note that space is limited so contact us today while space is still available if you want to be considered for the free music promotion.
Indie-Music Network.com Featured Artists…
Alienbeagle 
Alien Beagle is the creation of Pat Powell. The first single "Hole In the Moon" was released March 1, 2013 and was immediately put
on the 2013 Winter Music Conference Compilation CD garnering much praise.  His music is somewhat akin to "Electronic Rock" within the vein of Progressive/Industrial/Metal. Imagine "Godzilla vs. a Wall of Marshalls".  Pat Powell has studied Jazz, Blues, Rock and R&B guitar styles. You can see how great Pat Powell's skills are by checking out his music below…
http://www.alienbeagle.com
http://www.facebook.com/alienbeagledotcom
http://www.reverbnation.com/patpowell
http://www.youtube.com/oriondandelion
http://www.myspace.com/alienbeagleband
http://www.amazon.com/Hole-in-the-Moon/dp/B00BC6A0PG/ref=sr_sp-atf_title_1_2?ie=UTF8&;qid=1371263333&;sr=8-2&;keywords=alien+beagle+hole+in+the+moon
https://itunes.apple.com/us/album/hole-in-the-moon-single/id600155490
twitter.com/alienbeagle
Moon Light Cocktail Jazz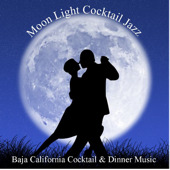 Cici & Amitos love makeing music along the Baja California coast line…this is their passion.  Their mottos is "Nothing Ventured, Nothing Gained"!  This is evident when listening to their melodic tunes and the passsion they put into their music.  Their album Moon Light Cocktail Jaz, is an original latin jazz collection of baja cocktail and dinner music and mp3 digital downloads.  The music is inspired by the romantic history that lingers in the baja moonlight, and brings adventure, romance and nostalgic memories to those who emjoy their smooth jazz flavor.  Check out their smooth jazz vibe and discover the essence of Moon Light Cocktail Jazz today! 
For more information visit: 
http://www.moonlightcocktailjazz.com
To purchase Moon Light Cocktail Jazz music visit:
http://itunes.apple.com/us/album/moon-light-cocktail-jazz/id395112938
          Andrew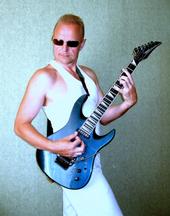 Andrew a.k.a. "Andrew N Project" is a hot musician from Russia with a psychedelic/progressive ROCK STYLE.  His music influences are King Crimson, Frank Zappa, Steve Vai, 70s Hard Rock, MCM, Olivier Messiaen, and
Planet X.  Andrew has such amazing skills that he is able to
wear ALL the hats in his band with huge success…  from composing, arranging, performing (guitar, bass & keyboards)
to  drum programming & sound engineering.  Many artists have attempted this same feat but Andrew delivers in a big way!
Visit the link below to check out  Andrew's music today…including his new rock
composition called "No Compromise."
http://www.indie-musicnetwork.com/AndrewNProject
Elise Hayes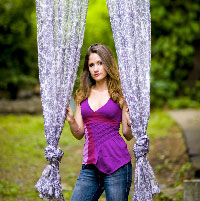 Elise Hayes likes to describe herself as a Pop artist with an R&B/Soul sensibility. With influences ranging from James Taylor to Gladys Knight, Elise affectively blends thoughtful songwriting with a soulful punch.
Elise began her musical endeavors in the quaint, New England town of Keene, NH. Now a city girl, Elise lives in Boston, MA where she attended Berklee College of Music. There, she was given the opportunity to perform with and for several music industry giants such as Barry Eastmond, Steve Winwood, Philip Bailey, Rosa Passos, Howard Shore, and many more.
In 2008, she formed the Neo-Soul group, Sutra, and they collectively performed all over New England and the Boston bar circuit (Harper's Ferry, Middle East Upstairs and Downstairs, Harp, Cask and Flagon, Bill's Bar, Church of Boston, Polcari's, Mt. Snow, Henesseys, The Green Dragon. She was also the recipient of an award for Outstanding Achievement in Vocal Performance in 2009.
Now, at the end of her college career, Elise has just released her first EP, "Steady the Pace" in December of 2009. She can't wait to share her music with listeners and hopes that they can find solace together through music.
For more information visit:
http://www.elisehayes.com
To purchase Elise's music visit:
http://www.itunes.com/elisehayes
Gott Yo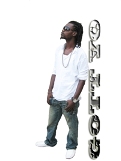 Singjay / D Jay Garbarell Russell, popularly known as Gott Yo is the new sensation on the reggae scene. Gott Yo hails from the community of Olympic Gardens in Kingston Jamaica.
This versatile, ultra talented Libran started his musical career at age 16. He is from a musical family and gets his inspiration from his brother "Lukie D", who is well known on the international music scene as a member of the group L.U.S.T.
Currently Gott Yo's hit single "Anything yu wanna be" is receiving heavy rotation on a number of popular radio stations such as, ZIP FM, Newstalk 93 FM, HOT 102 FM and HITZ 92 FM. He is signed to Juju Music Productions, a production company that garnishes the talents
of young upcoming artists with a different flava.
Gott Yo is now laying tracks in the studio and is also working
assiduously on a video for his hit single "Anything yu wanna be". He
has also collaborated with Mr G. hit  "A no now them bad mind".
Gott Yo performed at Barbados Splash of 2005 and Island Explosion
2006, where he delivered breath taking performances that left the
crowd wanting more. He is anxiously looking forward to releasing more
singles and to perform at other major shows in the near future.
For bookings contact Joel at (876) 426 5660./ 866 5146 / 765 8158
Website: myspace.com/gotumusic
http://www.jujumusicproduction.webs.com
Pennan Brae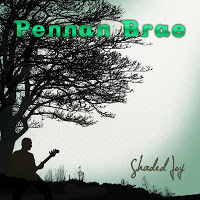 Pennan Brae is a singer-songwriter from Vancouver, BC.  His first CD, the 7-song 'Shaded Joy' was released in January, 2009.  The lead track from the album is 'Anyways' with the follow-up track being 'Pathways'.  The musical style is soft pop-rock that strives to be melodic while maintaining a tight beat.  Pennan Brae's follow-up CD, entitled 'Amber Glow' is set for release in the Spring of 2009.  Pennan Brae's music is available on Itunes', Amazon and other online distributors.
Visit www.pennanbrae.com to listen to free musical excerpts and learn more about the band.
L'illon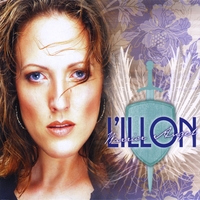 Greetings!
Washington DC native, singer/songwriter L'illon,  is
the founder of her own genre of pop music called Lucid Pop.
By injecting classical touches into pop music, L'illon has
created an uplifting sound that goes beyond pop clichés. Ralph Murphy,
ASCAP VP, has called her music, "really cool stuff".
The release of the first LUCID POP by L'illon album ever offered to the public, "Warrior Angel" is announced…. as a NEW pop sound. Ten track
album, with loads of vibe. 1st track titled "Love Story." "Which artist's
"Love Story" song would you rather dance to?"
For more info please visit: www.lillon.com
Album available at: http://cdbaby.com/cd/lillon3
Her Revenge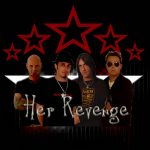 Her Revenge would like people to know that we pride ourselves on making music that has something to say. Offering great riffs, hooks and grooves we are bringing back real songs.
If your like most of us looking for something that has been missing from music in the last few years then this is a great reason to check out "Her Revenge".
You can check us out at:
www.myspace.com/herrevengeband
and you can purchase our songs and cd online at most online retail outlets,
iTunes, etc.
One listen and you will be hooked!
Hope you consider our band.
Thank you,
Her Revenge-
Paul Harms, Ian lewis, Nicky Resh and Fontana
Afterthem
We describe the music as Progressive Grunge Funk…Influenced mainly by Frank Zappa…Captain Beefheart…Mister Bungle…Primus…System Of A Down…Tom Waits
Louis Armstrong and Sly Stone…
We hope you will enjoy our music and tell your friends
Thanks

Dave George / Afterthem
http://cdbaby.com/afterthem8
http://www.myspace.com/afterthem
rebel inc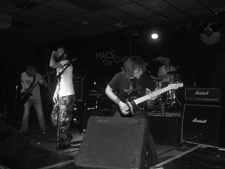 rebel inc. formed in 2001 in Detroit, MI.  The band has relocated to Baltimore, MD, and brought the sound of the Rock City with them.  Dominant guitar riffs accented by powerful drum beats and influential lyrics that will draw you in and connect you right away.  The band's message is "Wake up America!"  The band has been compared to Rage Against the Machine by numerous bystanders after every show, but each person has said, "But you're still original compared to them"  rebel inc. is a high-intensity rock band that has reinstated meaning and passion to music.  It is much more than words that rhyme with music behind them.  It is an inspiration to reclaim your values, your freedoms, and your country.
http://www.myspace.com/rebelincmusic
www.youtube.com/rebelincmusic
Jomo

Jomo has always been fascinated with Great Music. He has observed many  musicians throughout his years create numerous hits in different genres of music, and  concluded that it's a no boundary, versatile art form.  Mastering the art of music along with talent and perseverance equals endless possibilities.
Jomo was born April 23,1989 and has four sisters.   Life's challenges led him to choosing a career in music at an early age, after moving from Chisolm Ave Kingston 13 where he spent all his years, to live in New Heavens in 2006.  This is where he met Joel Lindsay (producer) and at that point it was clear that he would be working in the music industry.
Jomo has finished recording his first CD " The intro of Jomo".  You can also expect to see more music from Jomo in the future.  Visit the following link to listen to and buy Jomo's music. 

http://www.jujumusicproduction.webs.com
Vice Grip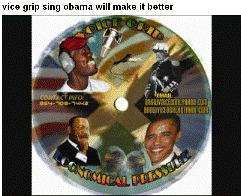 Donovan Brown is from Clarendon Jamaica (this is close to the location where Bob Marley and Marcus Garvey come from) and his stage name is Vice Grip.  His songs are about uniting people from all races, taking them from poverty and danger, as well as making the economy better for all American people and races. 
http://www.youtube.com/watch?v=X6UtR1D8toY
Double FF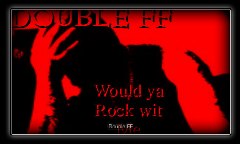 Double FF entered a contest at our IMN Tips Blog and is now the featured artist in our IMN Hotlist.  Double FF is a popular underground artist whose hit singles "Why" and "Power" have received a lot of attention in the rock genre, and have been making a mark on iTunes.  Not only will you hear original music, but by visiting his site at the link below, you'll also find some helpful tips that can help you get Air-Play!
Visit http://www.doubleff.biz/index.cfm for more info on Double FF, purchase his CD's and More!
How to Promote Your Music Successfully on the Internet
If you are not getting the results you've been looking for with your music promotion and want to learn How to Promote Your Music Successfully on the Internet, check this out…
You can now learn the music promotion methods one successful independent musician named David Nevue uses that has brought him over $70,000 in 2010 from the Internet, just from his music.  That doesn't include any income earned from concert tours, performances and fees, or music licensing or royalties!If you've been struggling like many musicians out there, you're not alone.  We want you to know that it is very possible to make a good living in the music business, and you can do so without losing control of your music to a record label or anyone else.
David is running his music career full-time from his home in Eugene, Oregon. He's got a whole lot of information that he shares in his book that has actionable information that can really help you navigate what should be done to achieve the music success you want.
You can learn how to grow a fan base, get radio play, create a distribution channel and manufacture and sell CDs all online. Just imagine how many CDs you'd sell if thousands of people heard your songs every single day!
You can take the information he so generously shares, apply it to your own music career, take action, and you too can achieve great success in the music business.
Visit this link to discover how to successfully promote your music on the internet today!