You don't have to be able to play music instruments to produce music.  If you have a laptop and music production software, you can start producing music now.
Rather than adjusting effects individually on screen, you can perform real-time tweaks to help you experiment.
If you are interested in music production hardware, here are two pieces of equipment that can transform your setup at home and on the stage.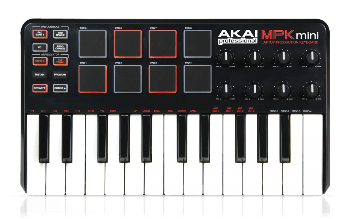 Akai MPK Mini
This is a great alternative for inputting notes with its classic chromatic scale.  Even if your material is defined by beats and samples, it will be easier using this great tool than a qwerty keyboard.  Users can easily trigger and modulate beats, keys and samples simulatneously.  The control you have with this bring you endless possibilities as you record music and compose with virtual instruments, effect plugins, and DAWs
Click Here Now to Buy the Akai MPK Mini

Akai MPD18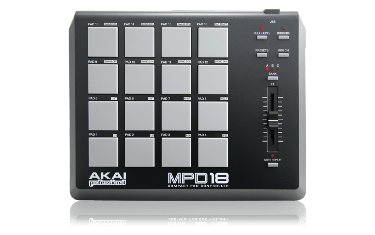 This is an ideal tool for those who have a large sample library.  It's no surprise this device has been made famous for its application in sample-based hip hop music.  Users can access three different banks of sounds from the MPC pads for a total of 48 sounds at your fingertips.  You can also assign sounds to velocity and pressure sensitive pads, and you can plan and personalize music beats and samples before committing them to a mix.  The convenient layout makes it easy for live performers to add percussive elements and samples to their live mixes too.  The MPD18 sends MIDI information over its plug-and-play USB interface so you can use it with your Mac or PC without installing any drivers.
Click Here Now to Buy the Akai MPD18